X Factor Grants support entrepreneurial and innovative ideas to advance the arts and creativity in Santa Clara County. Through training and coaching, SVCREATES spurs organizations and artists to develop and test new programs and messages that resonate with potential donors and audiences and amplify mission.
Purpose
X Factor Arts—Pitch Camp, Pitch Play-Offs, and X Factor Grants—is an investment and professional development opportunity. Our goal is two-fold: to help organizations strengthen messaging (pitch training) and to help organizations experiment with new programs (X Factor Grants).
Awards
The top four pitches are awarded $10,000 grants to support the delivery and execution of the idea or concept. Click here to learn more about our 2017 and 2018 X Factor Grantees.
2019 X FACTOR ARTS AWARD WINNERS:
Teatro Nahual
Teatro Nahual will create bilingual sketches with musical and video components, called "Leyendas, Sueños y Realidades" (Legends, Dreams and Realities). They will be performed by three actors and one musician. The scenes depict popular legends. For example, the "Origin of the Corn" and a modern-day reality, with a social and political angle in "I am an immigrant, and I am bilingual." These productions will be offered to bilingual schools around the Bay Area. Teatro Nahual has the purpose of bringing education and entertainment to young audiences by showing the richness to being part of two cultures.
Silicon Valley African Film Festival
SVAFF presents Sankofa – a living history/visual storytelling project. Sankofa will identify, document and celebrate the achievements of immigrant Africans in our County. From the restaurant owner to the parish priest, cab driver to corporate CEO, valedictorian to Olympian, poet to neurosurgeon; immigrant Africans contribute tremendous value to the rich social, cultural and economic fabric of our region. Sankofa presents a different narrative of the "immigrant" and opens windows to our common humanity.
Sangam Arts
Sangam Arts, in collaboration with Confederation of Ohlone People, will present "Hummingbird Circle," a 4-hour free, participatory event at St. James Park. Culture-bearers will share the Ohlone way-of-life through storytelling, regalia-making, and dance. Audience members will learn about historical and living traditions by making grass-skirts and necklaces. Participatory finale dances will pay tribute to Nature, honor Ohlone descendants, and celebrate the gathering of past and current inhabitants of the land; creating a timeless bridge.
Corinne Okada Takara/BioJam
BioJam, is a program that engages teens in biofabrication design as a platform for connecting broader communities in biodesign conversations through art explorations that celebrate creativity and cultures. Housed in the Stanford Bioengineering Department and led by graduate students and local artist, Corinne Okada Takara, the program aims to expand community knowledge, confidence and curiosity as people explore free biomaterial art workshops developed by BioJam teens for local museums, galleries and community centers.
Update
The X Factor Arts program is currently on hiatus. SVCREATES is continuing to provide communications training in an online format. Please visit our home page for information on upcoming workshops.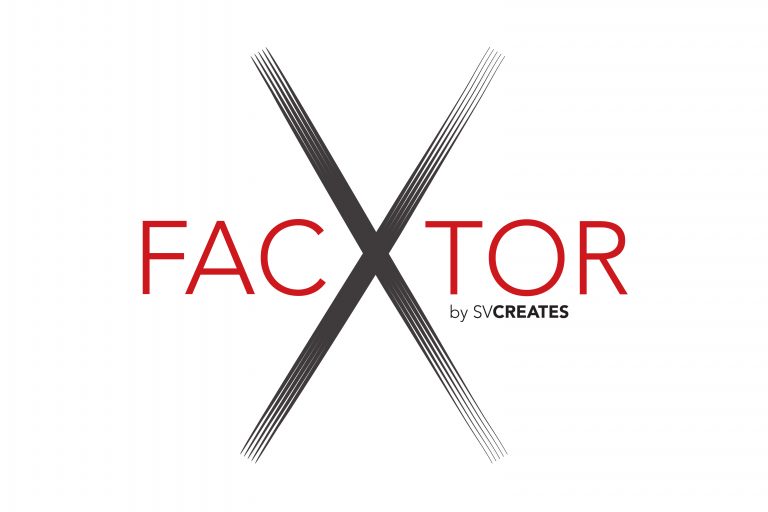 Click here to learn about past X Factor Arts Grantees.
Questions?
If you have questions about the X Factor Arts program, please contact: Alyssa Erickson (408) 998-2787 x204 or via email alyssae@svcreates.org.